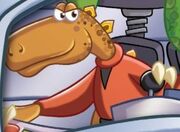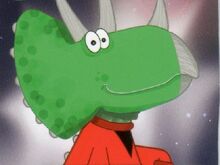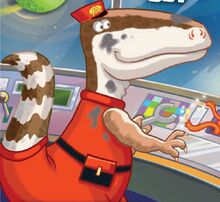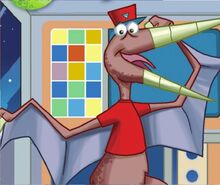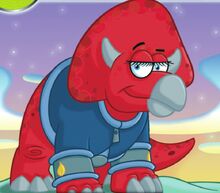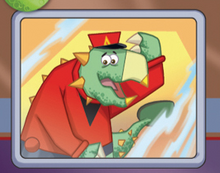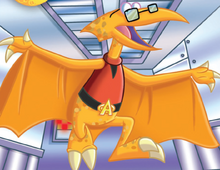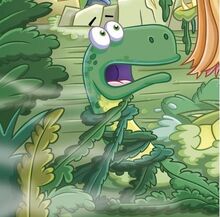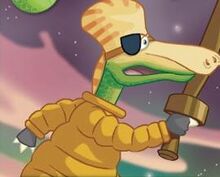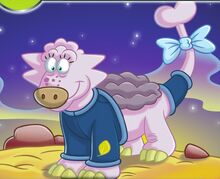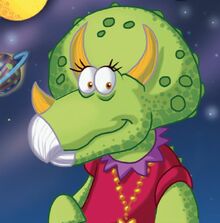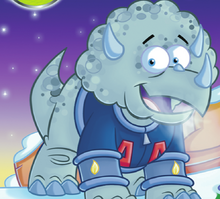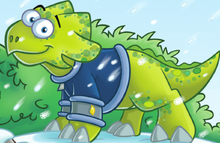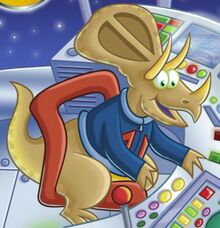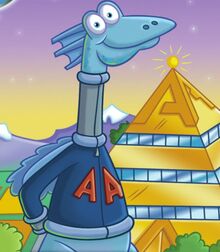 The DSS is the organization of vegetarian dinosaurs which protects the Vegetarian Sector from carnivore invasion. It was founded after an alliance of vegetarian dinosaurs fought off an army of T. rexes who had taken over Platus. The dinosaurs who serve the DSS (which stands for Dinosaur Space Service) go by the name of astrosaurs and their
leader is a gruff barosaurus named Admiral Rosso. Employees include cadets, teachers on the Astrosaurs Academy, security guards, and cleaners. Most astrosaurs are dinosaurs, but some pterosaurs, like Sprite,Dactil,Terri and Blink, have joined the DSS as well. Astrosaurs are dispatched whenever a plant-eating world sends a call for help-especially when strange things or happening or their planet is in danger. On very rare occasions, like in The Carnivore Curse, the DSS will help carnivore planets as well if it would also benefit plant-eaters.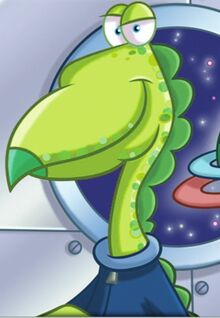 Ad blocker interference detected!
Wikia is a free-to-use site that makes money from advertising. We have a modified experience for viewers using ad blockers

Wikia is not accessible if you've made further modifications. Remove the custom ad blocker rule(s) and the page will load as expected.